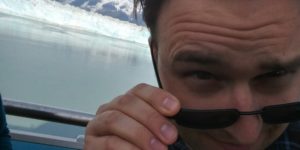 My Name is Rob Muller. I'm a local Alaskan entrepreneur. I love Alaska, great design,  and growing businesses. I'm a web developer and marketer by trade, and with my wife Jess, we run Jewel Lake Bed & Breakfast. I was born and raised in this state; it'll always be my home.
Over the years I have worked with non-profits, native corporations, entrepreneurs, businesses of every size and market. Every business benefits from a great website! I am undaunted by the varied needs of different clients. Together we've built awesome websites and connected people across the state with local business.
Early on in my career, I worked for the Alaska Travel Industry Association, where I learned all about how we market this great state to visitors from around the world. That experience helps me now in marketing for Alaskan businesses whether their audience is local, national or worldwide.
For several years recently I was a partner and operations manager of Beacon Media + Marketing. Initially, my focus was the Web Development team but I grew into the entire scope of marketing and client training. I built processes and teams that made the work effecient and bred success for our staff and clients alike.
I've also been a guest speaker at multiple conferences on topics ranging from "What is Inbound Marketing?" to "Using Google Analytics to Know Your Customer Base." I love public speaking (wierd, right?) so if you have a conference and need a digital marketing expert, I'm your man!
Nowadays, I work with my wife to build marketing plans and websites for awesome local Alaskan companies. We'd love to work with you as well, so please give me a call and we can get started with a free consultation!